« Observations on Textile Art in England | Main | Chat and Forums online: worth your time? »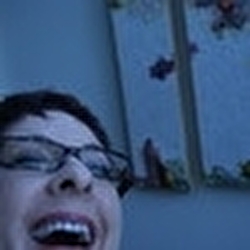 Leisa Rich
A week ago I blogged on "My Observations on Textile Art in England," noting that the English are in a different place, a bit ahead of us here in the states. I posted this topic also on Linkedin where a lively discussion ensued. Art teacher and artist, Leisa Rich, offered the following thoughts with great links to textile art exhibitions and shows in the US. With Leisa's permission, here is her comment:
"Thank you so much for starting this discussion. The textile, or fiber arts, has been a growing and important part of the art scene for decades in the U.S., going particularly strong over the last few years and gaining momentum as I write this. Recent exhibitions such as "Pricked: Extreme Embroidery" and "Radial Lace and Subversive Knitting" at the Museum of Art and Design in NYC, publications such as Fiberarts and Surface Design, important artists such as Magdalena Abakanowicz, Ann Hamilton, Mark Newport, Do Ho Suh....I could go on and on and on - there are so many fascinating artists working in new ways with old techniques and materials...as well as new! who have introduced the United States to the power of cloth, stitch, weave, dye, and more.
I believe you noticed more in the U.K. because they value the contribution of a variety of methods, materials and mediums; we do not. Painting is "king" here in the states and we are egocentric in the art world as well as in life, religion, politics, food and more. While I study painters, sculptors, videographers, mixed media artists, photographers, printmakers, installation artists, performance artists, outsider artists, and more, as well as fiber artists, many painters I know...know painters.
"Fiber" art is gaining more and more importance, and so it should. It contributes in historical, social, and artistic ways that are crucially important to art. It is no longer your grandmother's quilt. As you can see, I am passionate about the topic...and thank goodness that other countries value it highly. The ball is in the U.S. court to keep growing awareness of this valuable art discipline, and it seems an active mandate among most of the fiber artists I know to gain awareness and recognition. There is room for just about everything...a melting pot of art!"


Leisa Rich is herself an award winning textile artist and educator too. Beginning Winter, 2011, she begins a professorship at Savannah College of Art and Design, Atlanta- Fashion; Leisa also teaches at Callanwolde Fine Arts Center, The Galloway School and gives private classes in her studio; hosts workshops and art events. She serves on the Board of Directors for the Southeast Fiber Art Alliance. Recent State Rep for the Surface Design Association. Read more about Leisa Rich, her art and many accomplishments at http://www.monaleisa.com
Topics:
art
|
painting
|
surface design
---
---
Related Posts:
---
Comments